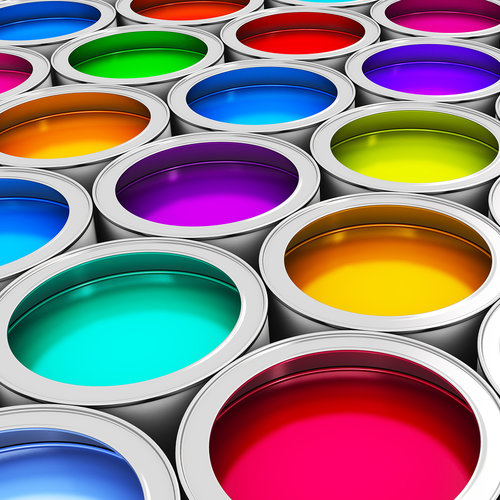 Advanced Metal Coatings prides itself as one of the coating application leaders within the industry. We provide a one stop service for our customers from start to finish, for both Conventional and Low VOC coatings which also include secondary assembly, full graphics and kitting if required.
We have a long history of skill and expertise in applying Mil-Specification ( Mil-Spec ) Painting,  Specification Powder Coating and pretreatment coatings. We specialize in applying Military, ( DOD ) & QPL'd ) coatings, including most Aerospace, Aircraft, Industrial and Commercial finishes and coatings.  We provide precision masking and part marking.
We work to the latest specifications and exacting requirements to meet our customer's needs in a precise and professional manner. Our highly skilled and trained staff and well-equipped facility offers quality finishes and coatings in a timely manner to meet your Just -In -Time Delivery requirements.
We apply our finishes to many different substrates, including aluminum, steel, copper, brass, molded plastics, vacuum formed plastics, composites, fiberglass and more. We apply both Primers and Topcoats in Epoxy, Polyurethane, Enamel, Dry Film Lubricants, PTFE, Teflon , Conformal, EMI Shielding and Plastisols to a wide variety of products and configurations.
Our Quality Management System is designed and operates under the close scrutiny of our in-house parent organization which operates to the latest requirements of ISO-9001 and AS9100.
We incorporate the latest technologies for inspection and test including Salt Spray, Eddy Current, Film Thickness, both wet and dry, dry and wet adhesion, cross- hatch and bend testing. We also partner with several NADCAP subcontract vendors to support specific pretreatment and NDT services.
Advanced Metals Coatings provides rapid response to your production schedules by offering extended operating hours of two daily shifts from 7:30 AM through 11:00 PM, Monday through Friday.
Whether it's an initial proto-type, Customer or Government First Article, short or long scheduled production run, we stand proudly to be of service.